What is Trump's Master Plan? Can Russia Make Sense of the President's Many Twists and Turns?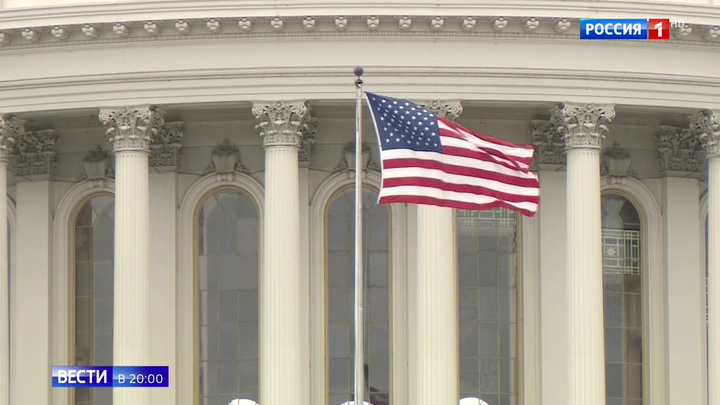 Anti-Russian sanctions are intended for American voters. That's what experts concluded this week, watching the White House and the US Congress fighting for the right to declare new sanctions against Russia. First, four senators, two from both parties, wrote the "Defending American Security from Kremlin Aggression Act of 2018." It proposes bringing together all anti-Russian measures, including stopping the servicing of public debt, working with large banks to determine if Russia "meets the criteria for designation as a state sponsor of terrorism", and even creating some sort of department to control the execution of all this. A couple of days later, the Trump administration struck back, promising to limit the export of dual-use goods to Russia starting August 22nd in light of the Skripal case. Dialogue isn't included in either paper. The conditions for the mitigation of sanctions are certainly not feasible: from the return of Crimea to Ukraine to stopping the use of a chemical weapon which Russia has long since destroyed.
Sergey Lavrov, Russian Foreign Minister: "It has been confirmed that, according to all possible inspections that were carried out on our territory, chemical disarmament of the Russian Federation is complete. The United States was supposed to do that approximately at the same time, but it asked for an extension yet again, this time, up to early 2020. So, it's safe to say that it's the US that has a problem with the destruction of chemical weapons".
The sanctions race, which engaged both branches of the American government, has struck even Europe. "Trump's Russian policies are chaotic like a kid's squiggles," reads the Austrian Die Presse. While one senator gave a letter from Trump to Putin in Moscow, the White House imposed sanctions in connection with the case, the investigation of which hasn't been completed yet. Britain's The Times says that Washington is enforcing two incompatible policies toward Moscow: one is being carried out by the president, the other, by Congress." And the French Le Figaro reminds its readers that since the Russia-US Helsinki summit, Congress has introduced six bills aimed to tie the president's hands rather than to tighten restrictions.
Having agreed on the August package, the White House staved off the shadiest initiatives and secured a weighty argument against critics of the friendly policies towards Russia. At the same time, according to Gallup, the president managed to reverse public opinion dramatically: 40% of Republicans now consider Russia an ally, which is twice as many as before his election.
Valentin Bogdanov is reporting from the US.
No State Department spokesperson is immune to feeling like Jen Psaki. Heather Nauert went through it the day after the announcement of new anti-Russian sanctions.
— One of the requirements for Russia to avoid further sanctions is to allow inspections to make sure that they're not using chemical weapons. Does the State Department have any reason to think that Russia is going to allow that?
Heather Nauert, US State Department spokesperson: I mean, that's asking us to look into the future, and we don't know what the future holds.
— But the US is fully expecting to have some kind of inspections take place, according to this law?
— I don't have anything for you on that today, and I'm not going to get ahead of anything that happens in the near future. Okay?
Not "okay". Well, journalists tried another tack. If you don't know what Russia can expect from you, could you specify what you expect from it by imposing more sanctions? But using a flawed example of Iran and North Korea, Nauert got even more confused.
— Right, so North Korea is a great example. The point of sanctions is to get them to get rid of their nuclear program. Again, with Iran, you've got a list of 12 things. I'm trying to understand what your policy is with Russia. You've got a variety, a myriad of sanctions now. What's your goal?
Heather Nauert, US State Department spokesperson: Well, I think the president has addressed this and so has Secretary Pompeo. We'd like to have a better relationship with the Russian government.
However, traditional diplomacy uses other means for this. Leaders meet, call each other, write letters to each other. Trump also wrote to Putin. Rand Paul went to Moscow to convey the message. Even before the senator flew home, Washington announced new sanctions. And it is not clear against whom. The Hill believes that Americans will suffer too.
"US companies would be legally forced out of most joint ventures in Russia. That means a Russian company buying a stake in a project anywhere in the world would effectively kick American companies out. US oil companies would find themselves sitting on the sidelines as major projects involve Russian and Chinese partners".
It's not so easy to figure out who has a controlling stake and who has a blocking stake in the US administration.
Ron Paul, former member of the House of Representatives: "I think the real culprit is Pompeo. And Trump probably said: 'Well, I should agree as I've got it hot and strong for being too friendly with the Russians.' But I guess it's time for him to show his strength and confidence. He should stop pulling back. I think, if you're beaten up, and you undertake such actions, you will just be beaten up even worse".
Not only Trump is actually being beaten up, but also those who voted for him, with the help of some international heavyweights, of course.
In his series Who Is America, Sacha Baron Cohen, cloaked by face paint, has traveled all over that part of America which Trump promised to make great again. Cohen takes American conservatives for idiots. Though, not without their active participation. Gun lobbyist Philip Van Cleave believed that Israel has a program to teach kids to shoot. He even starred in a commercial directed by Cohen to promote the same idea for American kids. Don't you want to meet this Gunny Rabbit? He's ready to put the naughty man on a very long time-out.
What seems absurd used to be a reality in America. In New Mexico, police officers uncovered a training camp, where kids were trained to shoot and prepared to conduct terrorist attacks. It was Siraj Ibn Wahhaj who organized the camp in the desert. His father is the notorious Imam Wahaj, who was suspected of being involved in the 1993 terrorist attack in New York, where a truck bomb exploded in the underground garage of the northern tower of the World Trade Center. Eight years later, we witnessed September 11th. What happened on August 11th, 2018 in Seattle clearly showed that it is possible to repeat that terrible attack in the US today.
The aerobatics figures of this Q400 turboprop, which is not designed for such maneuvers, was the culmination of a daring highjacking. A ground service officer of Alaska Airlines took to the skies on this 76-seat plane without any authorization or interference and, fortunately, without any passengers. He used the plane to commit suicide. The plane crashed into the forest.
Each of these cases is a potential threat to national security, not an imaginary one like the so-called "Russian interference." It can't be eliminated by imposing sanctions packages, which are now filled with everything but the kitchen sink without thinking about the consequences.
Valentin Bogdanov and Ivan Utkin for Vesti from New York.
Now, instead of developing the constructive atmosphere of the Helsinki summit and trying to restore relations, Moscow has to prepare a tit-for-tat response. That's what all the levels of the Russian government are now regretfully saying. On Friday, the incompatibility of the US' actions with international law was discussed at the Russian Security Council meeting chaired by Putin.
Later, Sergey Lavrov expressed to the US Secretary of State Mike Pompeo, who called to discuss the situation in Syria and other issues, resentment towards the new sanctions tied to the so-called Skripal case.
The Russian Foreign Minister stressed that imposing sanctions had no legal grounds since neither Washington nor London had ever submitted any evidence of Russia's involvement. The Russian ruble has suffered most of all from the speculations about the sanctions. The national currency depreciated considerably against the USD, almost breaking the psychological threshold of 67 rubles per dollar. But experts warn against jumping to conclusions. The Central Bank calls the recent volatility a natural reaction, stressing that the situation isn't new, while the Bank of Russia has enough tools to eliminate the threat to financial stability. Of course, all this only adds to the tense environment. But the Russian economy is still far from being "torn to shreds," a phrase Obama used in his address to the US Congress in 2015.
This week, Prime Minister Dmitry Medvedev directly called the American partners' tactics an attempt to get rid of a competitor in the international arena.
Dmitry Medvedev: "The incumbent President of the United States wondered: "Why do Russians sell gas to Germans?" How come? It provokes questions. "You can't supply gas to Europe!" "We'll supply our liquefied natural gas!" That's just about unfair competition. It was packed into a bill dubbed "A Bill to Counter Russian Aggressive Behavior." Despite the fact that this is an absolutely nonmarket anticompetitive measure aimed to strangle our opportunities, it grew into a policy. Just look at that huge package of sanctions, the so-called protectionist measures that the Americans have imposed against China. It's worth up to $500 billion! Of course, nobody likes it. The Chinese don't like it. If such things happen as banning the activity of banks or the use of certain currencies, it will be safe to call it a declaration of an economic war. This war will get an economic and political response as well as other reactions if needed".
Even if the worst-case scenario happens and the US introduces restrictions against the largest banks and the Russian national debt, it won't have a disastrous effect, the Finance Ministry believes. Congress has already expressed such ideas, but they have come to naught. Imposing sanctions on Russia's national debt will also affect American investors.
In an interview with our channel, Vice-Prime Minister Anton Siluanov spoke about Russia's possible response. See the full interview in Sunday Evening with Vladimir Solovyov right after this program. Now here's an extract.
Anton Siluanov, Minister of Finance of Russia: To date, we aren't planning any restrictions like shutting down McDonald's. I guess our citizens work for these companies.
— Does this mean that we will start selling oil for something other than dollars?
— It's possible. We have considerably reduced the investment of our reserves in US assets. In fact, the dollar, which used to be considered the world currency, is being undermined, as the dollar has become a risky tool for settlements.
The whole world expressed its reaction to the news from the USA in wartime terms. From Monday, when the White House resumed the first package of anti-Iran sanctions, to Friday, when Trump made the Turkish lira plummet. Turkey, a US-NATO ally, learned about the doubling of steel and aluminum tariffs from social networks. In his tweet, the US president also left a comment: "Our relations with Turkey are not good at this time!" They degraded even more after the Turkish currency fell by 20%. President Erdogan announced a national economic mobilization to counteract American trade aggression.
The day before, contrary to the loud declarations of a detente with Pyongyang, the US had called on the UN Security Council to expand sanctions against the DPRK. Russia blocked the measure due to the absence of evidence of violations. This week, China announced new countermeasures against trade protectionism, raising tariffs on goods imported from the US by about $16 billion, which affects oil products, cars, and medical equipment among other things. American companies' stocks plummeted. Within a week, Washington found itself in an economic war on all fronts. It has also been losing partners, who are frightened by how easily the White House is flourishing a sanction whip.
To protect European businesses, which concluded dozens of contracts with Iran, from the so-called "secondary sanctions", the European Commission has launched a blocking mechanism. However, major German, French, Italian, and British companies are still withdrawing from Iran. So far, the American market is still more important to them, and they are forced to turn to Washington, and not to Brussels. The European authorities do not hide their irritation: all parties to the nuclear deal, except for the United States, recognize that Tehran is fulfilling its obligations under the agreement, and punishing it creates a dangerous precedent for global security.
Teymur Aliyev and Anastasia Popova have found out how life has changed in Iran after the renewing of sanctions and what Europe's response to the White House was.
Like centuries ago, the Tehran market is busy. People buy and sell, and go about their daily lives. Iranians are waiting for the authorities to take the necessary measures to ensure that the country does not feel the consequences of the imposition of American sanctions.
Muhammad Sadegh Asadpour: "The USA seems to have failed to get what they wanted from us by other means. So, it has re-imposed economic sanctions".
Dealers of world-renowned Persian carpets hope that Donald Trump's decision will not affect their business. But they also hope that the government will help them in case of a worst-case scenario. Meanwhile, the Iranian authorities look determined, stating that they won't give in to the threats coming from the White House.
Hassan Rouhani, Iranian President: "If you are threatening your enemy with a knife while claiming that you want to talk, the first thing you should do is put away the knife".
At the same time, despite the determination of the leadership, it is obvious that Iran will soon face hardships. Prices for staple foods have increased several-fold in recent months. For example, in Tehran, chicken now costs 17,000 riyals per kilogram. In the spring, it had cost 5,000. However, against all the odds, gasoline remains very cheap compared to global prices. About 1,000 rials, or about 10 cents.
Teymur Aliyev, Fuad Aliyev, with a special report for Vesti from Tehran.
Belgian businessman Lauren Buzon has been to Iran twice over the last several years. He managed to conclude a good contract for the construction of a terrace for a shopping center in Tehran. The first batch of regulated supports was about to be shipped to Iran when a decision was made to impose restrictions on trade with the Islamic Republic.
Lauren Buzon, businessman: "For now, my choice is simple, as I have had business with the USA since 1998. I've developed a good network there. So, I choose to shut down activity in Iran".
There are dozens of such companies, which makes a total of a billion euros of potential profit lost by Belgium. French farmers are losing a contract to supply cows to Iran worth 15 million euros because banks refuse to accept payments. The situation with transactions is the same in Denmark.
Peter Tagesen, businessman: "It's hard for Danish companies to receive money from goods sold to Iran as Danish banks do not conduct transactions due to very high risk".
Swedish companies are withdrawing from the Iranian market as well. Last year, exports amounted to about half a billion euros. Iran accounted for 5% of Scania's truck sales.
The French company Renault also has to stop joint projects, failing to supply 150,000 new cars worth $780 million. Peugeot is leaving the market too.
German Daimler has also canceled the joint production of trucks with Iran, though Germans expected that the United States would still take their interests into account. In addition, Foreign Minister Heiko Maas believes that American sanctions will have not only economic consequences.
"The isolation of Iran can spur radical and fundamentalist forces. Chaos in Iran, which we already saw in Iraq and Libya, can further destabilize the already troubled region. Anyone who hopes for a regime change should not forget what follows it, which can be fraught with far more problems".
The first package of sanctions affects the financial sphere, banning the trade of precious metals and even the supplying of enterprise-level software solutions. Restrictions have been imposed on aluminum, coal, steel, the automotive industry, and aviation. The second package will hit the energy sector in November. South Korea and France have already stopped buying Iranian oil even before it. The French company Total asked the United States for an exception to stay on the South Pars gas field but got a refusal too. Panic has invaded the markets despite the fact that Brussels publicly and even flatly promised to protect European businesses in Iran.
Federica Mogherini, EU High Representative for Foreign Affairs and Security Policy: "This blocking statute has been updated, meaning that European lawmakers are protecting European business from US sanctions, stressing the need to comply with European legislation, not American".
But European companies do not believe that Brussels can protect them. Europe has no real opportunities to compensate businesses for their losses in the American market.
Vladimir Chizhov, Russia's ambassador to the EU: "Let's take a famous German company, Siemens, for example. 40% of its business is in the USA compared to 1.5% in Iran. Neither the European Commission nor its own government can make it change its mind".
By definition, Brussels cannot win this battle with the US over Iran. Thus, its opinion will hardly be considered in other issues either. The blocking of American sanctions in the EU is more of a political gesture than an economic measure. It shows Iran that they did their best to preserve the nuclear deal. But the trade turnover of the European Union with America is 25 times bigger than it is with Iran. European businesses aren't ready to risk such a sum yet.
Anastasia Popova, Ilya Vernadsky for Vesti from Brussels, Belgium